Marketing Collateral | Must Have Marketing Materials For Business
As a business owner, you might have come across situations when you are creating or recreating your marketing strategy to introduce your product/services to your customers or convince them to buy them, but you are not sure what to do, how to start, and what to focus on.
Well, no matter whether your brand is well-known or a start-up, you always have to approach different target audiences with different approaches, and here marketing collateral comes into play.
Targeting different audiences with the right marketing collateral for your business will help you promote your business, generate leads, entice prospective customers, help you re-engage with existing customers, and make you publicly known.
So today, we will break down the types of marketing collateral that every business must have and explain how and when to use them.
But first, let's know more about what is marketing collateral.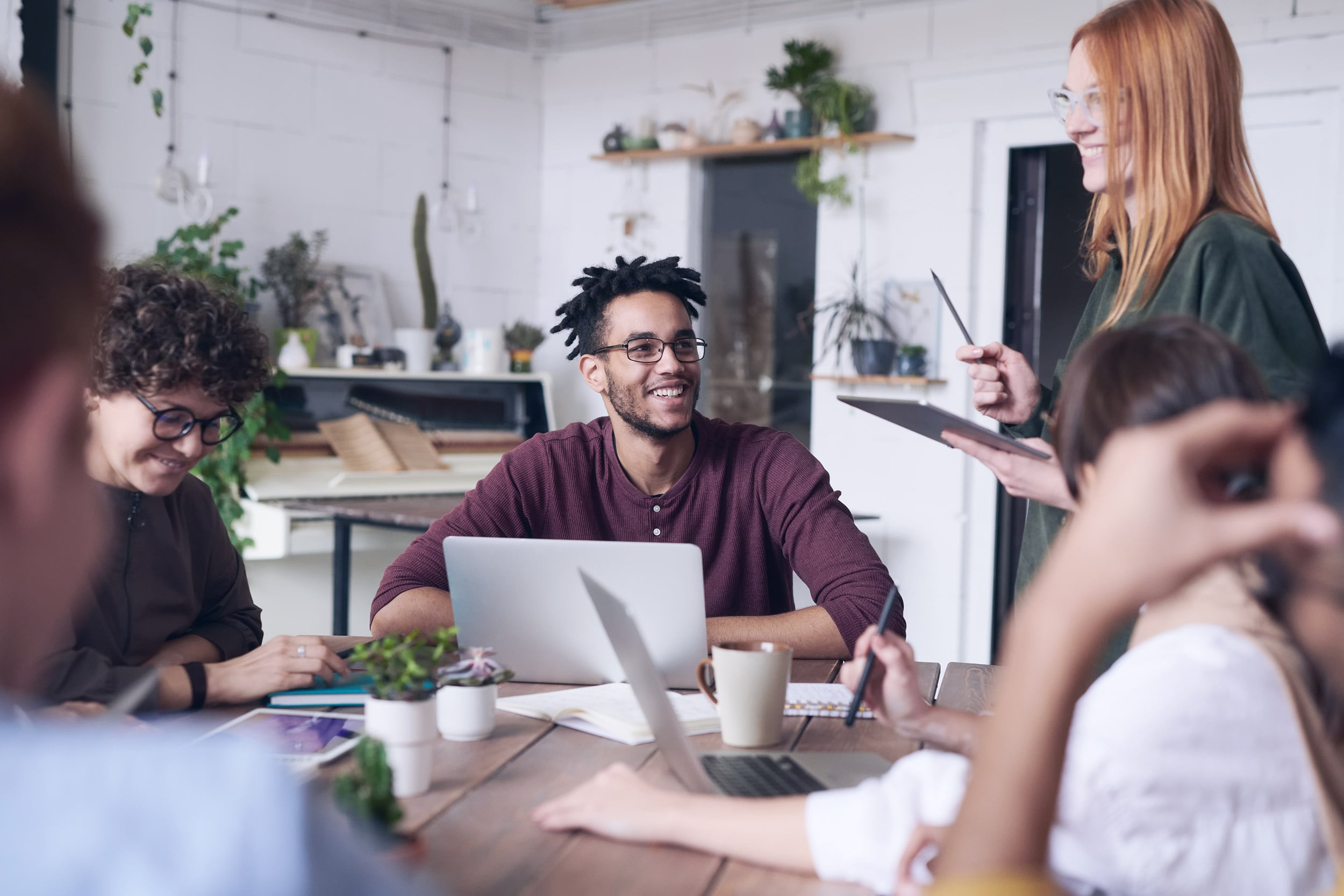 Marketing collateral definition
Marketing collateral can be defined as Business marketing material that establishes and builds a relationship between the brand and the audience. Marketing collateral promotes the company's products and services and communicates brand messages. It can include print materials like flyers, posters, and brochures to digital content like catalogues and digital magazines.
Why do you need marketing materials for your business
Marketing collaterals serves different purpose for different audience segments and the collective purpose of all marketing collateral is to support your marketing and sales efforts and provide you with a unique identity among your competitors.
At every stage of the sales funnel, marketing materials for business establish your credibility and build awareness regarding the existence of your brand in the market among the public who have never heard about you.
Most marketing materials for your business have at least a simple call to action. It may be as simple as asking the audience to go through the company's website, offering special discounts, or checking out the latest collections.
Regardless, your marketing collateral should work toward making a sales funnel and draw your audience through the buyer journey so they can become your future customers.
Here are the must-have Marketing Collateral for business
Till now, we have discussed what marketing collateral is and why you should invest in marketing materials for your business.
Let's know about the best marketing collaterals that every business must have from which you can choose what fits best according to your marketing requirement
Blog posts and long-form content-
Blog posts and long-form content are the most popular types of Business marketing material and are fundamental to the content marketing strategy.
The blog post is a piece of content that educates visitors, develops brand personality, promotes awareness, and grows online presence if you are targeting the right keyword with the right intent.
Let's say you own a travel agency and offer European tour packages. You can write about the best places you must visit in Europe or something about Schengen visa. It will show your expertise in the niche and build trust among your readers that can be targeted through a clear CTA to persuade your customers.
2. Logos-
The logo is the most fundamental element of branding that will appear almost on every Business marketing material. A perfect logo must evoke the brand value and personality that makes the brand recognizable at first glance.
To create a perfect logo, you can hire a graphic designing company or a graphic designer if you are serious about your business, as they possess the expertise in logo creation that will fit your brand purpose and personality.
3. Website-
If you plan to take your business online, it's smart to have a website as your Business marketing material. The website will not only build your online presence but also provide 24x7 info about your business. Through the website, your customers can interact and engage with your business anytime, anywhere.
The website also builds authenticity and creditability. It will help you in the lead generation and conversion process. You can hire a web development company to have a fully optimized and mobile-friendly website so you can focus on managing your business more.
4. Infographics-
If you haven't tried infographics for your marketing, you are missing something big. Infographics are one of the best types of Business marketing material, as they can be incredibly effective. It can be helpful to reach your audience who don't like reading long-form content or are more interested in colourful design and to-the-point information. You can add a clear CTA to your infographics to convey your message in the easiest way possible.
5. Newsletter-
You can establish a way to communicate with your target audience right into their inbox through the newsletter. It has emerged as the most popular Business marketing material. The best way to send out the newsletter is through email or by adding a newsletter section on the website and asking users to submit their email ID and sign up for it.
The newsletter should offer relevant information about the industry or the latest news about the company or the offers and discounts. The newsletter is great business marketing material as you can stay in touch with your current clients. Aside from connecting with customers, you can drive traffic to your site through a clear CTA that can help drive sales and move prospects further down the funnel.
6. Social media-
In today's world, having a social presence is a must for businesses to engage with their audiences and create awareness regarding their brand. You can attract potential customers and lead them to the next funnel through social media as marketing collateral.
Instead of creating your social media account on every platform and compromising on your quality, focus on the platform where your target audience is most active. You have to be more strategic about managing your posting and engagement timing.
Regularly optimize your social media platforms and share information about your business, like your journey and value, so your audience feels an attachment to your brand. Just be creative and make your social media presence attractive.
For a better social media presence, outsource the social media services as they are worth investing in.
7. Email
Every time you send an email- anything from newsletter to order confirmation to the latest offers- your brand is interacting with your audience. The best way to take advantage of Email as Marketing materials for business is to find your target audience and interact and engage with them through sharing informative content or promotional offers.
8. Reviews-
Reviews are the most powerful Materials in marketing. They can make or break your company- or your product or services. Online reputation plays an important role in making or breaking your name in the market and presenting your value in marketing. Before purchasing a product or service, people usually check your customer's review and then make up their minds accordingly.
Reviews demand attention to marketing efforts and those efforts will always be fruitful for you. You can hire an online reputation agency to tackle negative reviews and spread positivity around your brand.
9. Online ads-
When you are looking to grow your business, online ads are considered to be great material for marketing as in a highly competing market, you get the chance to stay on top and visible to the target audience that you want to cater to through PPC ads. You can generate leads, create brand awareness, and drive footfall to your physical store in no time.
However, PPC ads can be a little technical as they involve bidding, setting your audience, allotting budgets to the campaign, and whatnot. You can hire a PPC expert or a company for PPC services that will save you lots of money.
10. Explainer videos-
Explainers are short videos mostly in 2D or 3D that will show your product or services. They convey the message to your audience through the video and scripting. Generally, it starts with a problem your customers are facing, and later on progresses to how your product or services can help them get through the difficulty and make their life easy. It attracts your customer's attention through the script and representation, highlighting the features of your product, services, and offers. You can redirect the audience to your website or social media account to stay in touch with them through the sales funnel.
Well, there are many business marketing materials that you should have. These 10 Collateral will positively change your business presence and put you ahead of your competitors.
These marketing collaterals will help your brand to be unique and have a remarkable presence in the market in front of your audience and grow your business. Good luck!